Expert Commercial Roofing Services at
Galvan Roofing and Construction
To protect your business and maintain its image, it's crucial to keep the structural integrity of your building intact, starting from the roof. Galvan Roofing and Construction gladly brings its established skill set and expertise when providing commercial roofing services.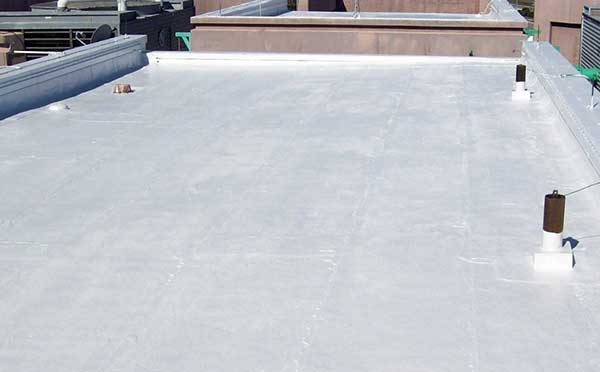 Where Skills and Experience Meet Quality Service
When it comes to commercial roofing services, proficiency matters, Galvan Roofing and Construction has tackled projects for a variety of commercial properties ranging from retail establishments, schools, and churches to storage facilities and agricultural units. We leverage our extensive knowledge of different flat roofing solutions to provide you with the best fit.
All Our Partnerships are Rooted in Trust
Seeking a competent partner for commercial roof projects? Galvan Roofing and Construction has got you covered. We conduct comprehensive professional roof assessments to detect any potential risks and provide insightful recommendations to safeguard your property and business operations. With our keen eye for detail, strategic budget planning, and flexible scheduling, we minimize business disruptions and ensure on-time project completion. When it comes to commercial roofing services, you are in safe hands with Galvan Roofing and Construction.
Our Commitment to Quality and Your Satisfaction Drives Us
We take pride in guaranteeing satisfaction and handling our projects with utmost professionalism. Rarely does Galvan Roofing and Construction err, but if we do, we rectify it immediately. Rest assured, every new roofing system is covered under our manufacturer's warranty. Your investment is protected all year round; trust us for commercial roofing services.
A Wide Variety of Commercial Roofing Solutions and Materials
Our commercial roofing solutions include EPDM, MBR, PVC, and TPO roofing systems, along with polyurethane spray foam systems. We also offer waterproofing around all roof penetrations and specialize in working with parapet walls. At Galvan Roofing and Construction, we also offer prompt repairs in the wake of severe weather to safeguard your buildings from further wind or water damage.
Don't Wait Till It's Too Late to Call Us
Look out for signs such as opened seams, loose flashing, punctures and cracks in the roofing, leaks, or stains on the walls or ceilings. Get in touch with us for regular maintenance and inspections to prevent major risks and damages. For any commercial roofing services you need, we've got you covered.
Ready to start? Call us at (361) 444-5606, and let's discuss how Galvan Roofing and Construction can serve your commercial roofing needs!