Siding & Gutter Installation and Repair: Enhancing Your Home's Efficiency and Aesthetics
The right siding and gutters system is essential to protect your building and boost its curb appeal. At Galvan Roofing and Construction, we offer expertly crafted solutions that secure your walls and foundation while augmenting your property's visual appeal. Trust us with any siding or gutter installation and repair you may need.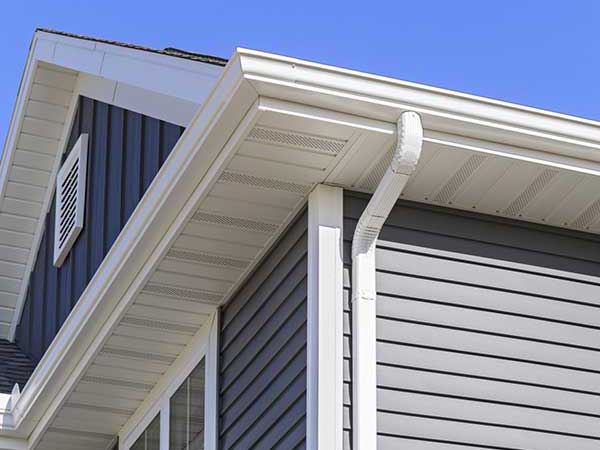 Expert Siding Services and a Wide Range of Materials
The siding's purpose expands beyond the exterior aesthetics of your home. It is instrumental in protecting your home from harsh elements, insulating the interiors, and enhancing energy efficiency.
Whether it's choosing the perfect color palette, selecting the best materials like vinyl, wood, or fiber, or installing your new siding, Galvan Roofing and Construction is ready to assist. Our team ensures a flawless installation with a focus on longevity and aesthetic enhancement.
Bolster Your Essential Defense against Water Damage
Gutters are critical components of a home infrastructure, diverting rainwater from the roof, protecting the foundation, and preventing landscaping erosion. When properly installed and maintained, gutters can drastically extend the longevity of your property.
We offer high-quality, seamless gutter installation and repair services. Our gutters are designed to blend in with your exterior aesthetics while serving their vital function of protecting your property from water damage.
The Benefits of Working with Us for Your Siding and Gutters
With our years of experience and a team of skilled professionals, we constantly strive to simplify your siding and gutter projects. We are dedicated to providing personalized and timely services, leaving you with results that exceed your expectations.
We are known for our transparency and commitment. Whether you need an upgrade, replacement, or an entire installation, we ensure to guide and involve you at every step of the process.
Speak to Us Today for a Lasting Solution
Your home deserves the best protection. Call Galvan Roofing and Construction at (361) 444-5606 for a consultation on your siding or gutter installation and repair.