RELAX. TRUST
Galvan Roofing and Construction

FOR ROOF REPAIRS AND MORE

Severe weather is no stranger to south Texas. When it's time for urgent roof repair, Galvan Roofing and Construction responds quickly to keep your home and your belongings protected. Our expert services for storm restoration includes a complete inspection of your property's damage; meeting with the insurance adjuster; getting your roof system repaired or installed following code requirements and manufacturer specifications.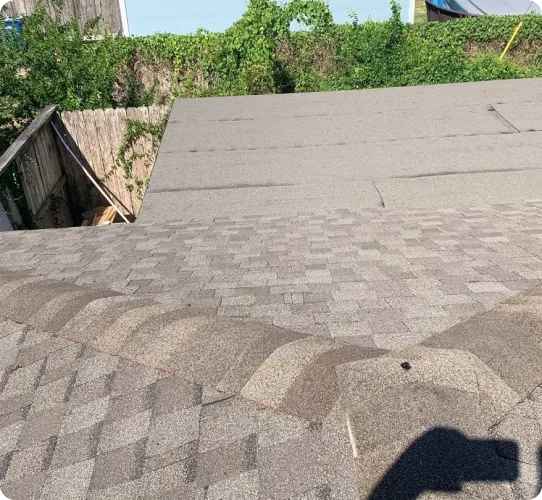 SIGNS THAT YOU NEED ROOF RESTORATION
It's not always easy to tell when you need a new roof or urgent roof repairs. Be sure to contact Galvan Roofing and Construction if you notice:
Leaks and/or water stains on an interior walls or ceilings
Cracked, curled or missing shingles
Displaced or bent metal roofing panels
Fallen tree limbs on your roof
Detached gutters, fascia, or soffits
Loose flashing around your chimney, skylights, or other roof penetrations such as exhaust vents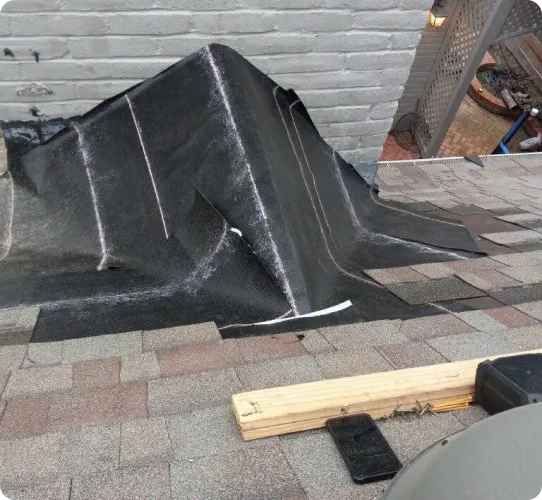 FAST, ON-SITE DAMAGE ASSESSMENT
Addressing damage quickly is the key to preventing additional property loss, moisture-impacted ceilings, walls, and objects inside your home or business. Galvan Roofing and Construction will get to the scene quickly to mitigate costly after effects of a storm.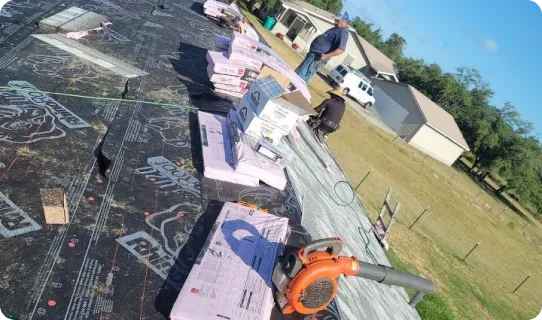 NEW ROOF MATERIALS ON THE SCENE QUICKLY
In the aftermath of a strong Texas windstorm, roofing supplies can be depleted quickly due to widespread demand by all the residents and businesses impacted. Galvan Roofing and Construction has the team and the technology to get your roof materials spec'd, purchased and installed without delay.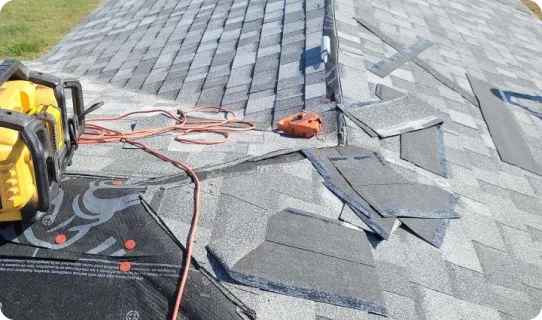 COULD YOUR ROOF DAMAGE BE COVERED BY INSURANCE?
Your homeowners insurance provider recognizes that a roof is essential to protecting the value of your home and all of its contents. If your property was subjected to unexpected damages, as from one of south Texas' severe wind events, your roof could be covered fully by your homeowners insurance policy.
With a properly filed damage claim, clearly documenting all the repair or replacement work necessary, Galvan Roofing and Construction can help you get the funds you need for a full roof restoration.

ROOF INSPECTIONS
PROTECTING YOUR PROPERTY STARTS WITH A ROOF INSPECTION
Preventative care of your roof saves time and money. Galvan Roofing and Construction will inspect your home for signs of storm damage not visible to an untrained eye.
Roofing manufacturers' warranties for asphalt shingles usually range from 15 to 30 years or more, but coverage only applies to defects and premature aging. That's why Galvan Roofing and Construction advises clients to have their roof inspected periodically.
A roof inspection report is a detailed document which includes photographic evidence of the roof conditions. The report accurately provides measurements and diagrams assessing every aspect of storm or aging damage affecting your roof. A professional roof inspection enables Galvan Roofing and Construction to give you the expert advice on repairs needed immediately, and on what to look out for in the near future.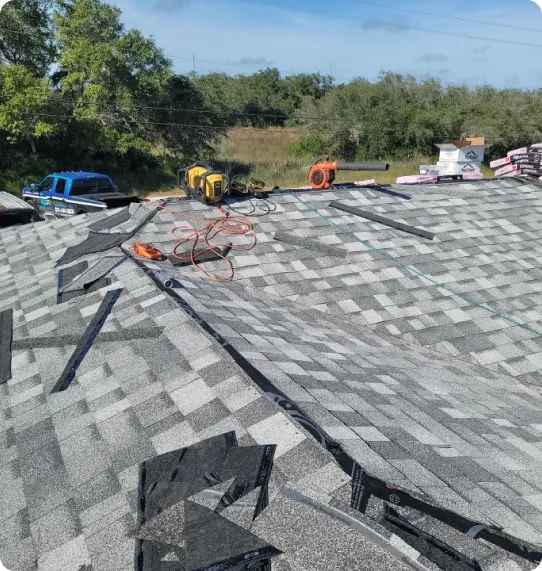 WHAT'S IN A GALVAN ROOF INSPECTION REPORT?
Roof diagram
Roof measurements and pitch detection
Ongoing roof maintenance recommendations
Photographs of problem areas
Diagnostic description of damage
Recommended repairs
Preliminary estimate for roof repairs or replacement
Supportive documentation for insurance claim, if applicable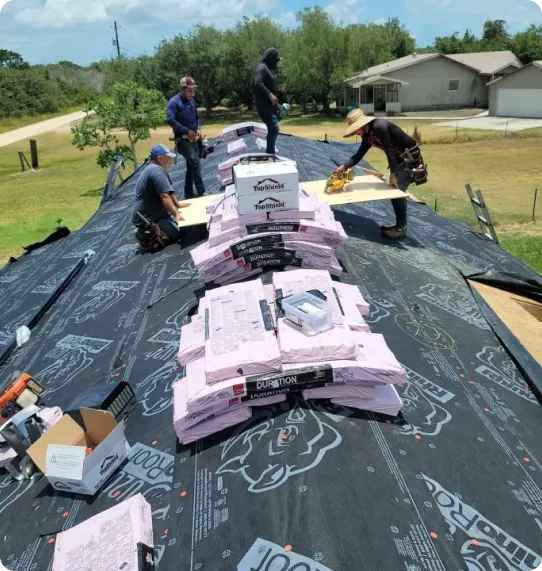 ROOF INSURANCE CLAIMS
WE HELP YOU NAVIGATE THROUGH THE CLAIMS PROCESS
Roof insurance claims can be frustrating, especially if you aren't prepared to wade through all the details and requirements to file a claim properly. But, a strong, functioning roof is crucial for keeping your family safe and your property protected, so it's critical for your insurance coverage to fully repair what's necessary after damage is done.
At Galvan Roofing and Construction, we like to help people navigate the often confusing roof insurance claims. We provide fast repairs and will ensure everything goes as planned. Our roofers will work directly with your insurance company to help save you money. We will also make sure the storm damage restoration process gets the attention it needs as soon as possible.