Doors & Windows Installation: Enhancing Your Home's Beauty and Functionality
At Galvan Roofing and Construction, we understand that windows and doors add to the charm, security, and efficiency of your home. Our professional services encompass various door and windows installation, replacement, and repair, ensuring your home's openings make an appealing statement while serving their functional purpose.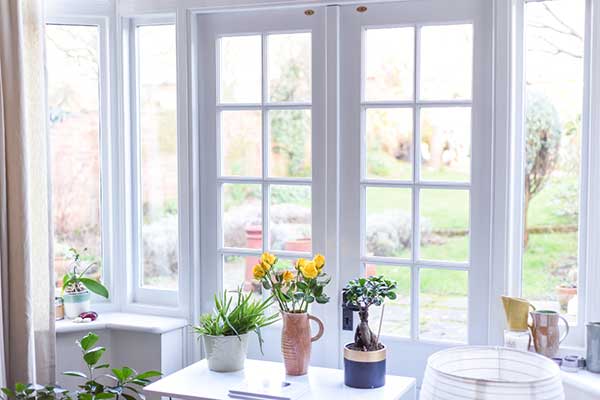 Explore Our Window Solutions Tailored to Your Needs
Every home benefits from well-designed windows that provide natural light, ventilation, noise insulation, and energy efficiency. Our skilled team is well-versed in installing or replacing windows in various styles, such as casement, double-hung, sliding, bay, and bow windows, to name a few.
We'll guide you through selecting appropriate materials, designs, and additional features, such as energy-efficient or impact-resistant glass. Then, our professional windows installation and commitment to customer satisfaction will provide you with the high-quality, stylish windows your home deserves.
Doors Installations and Services You'll Love
Doors are the first point of interaction with your home, setting the tone for the design and character of the space. With numerous materials and designs, our team of experts will recommend the best options whether you require replacement, new construction, or upgrades like storm or energy-efficient doors.
We specialize in installing entry doors, patio doors, French doors, and sliding glass doors that enhance your home's overall appeal while ensuring security, insulation, and functionality.
Our Promise to Business and Homeowners Alike
Galvan Roofing and Construction is known for its dedication to customer satisfaction, quality workmanship, and selection of premium products. You can trust us to deliver on our word as we stick to timelines, budgets, and follow-through during every phase of the process.
In addition, our warranties provide customers with confidence in our work and reliable after-sales support. With Galvan Roofing and Construction, you're investing in a partnership with long-lasting results.
Timely Maintenance and Repairs for Your Convenience
We advocate for regular inspection of windows and doors to prevent minor damages from escalating into costly issues. Our prompt repair services address any operational or aesthetic concerns, ensuring the longevity and ongoing functionality of your windows and doors.
Enhance the Looks, Interior Light, and Security of Your Home
Don't compromise on the beauty, efficiency, or security of your home. Contact Galvan Roofing and Construction at (361) 444-5606 today to discuss how we can help elevate your home with our exceptional doors & windows installation and maintenance.